Find and hire workers quickly and easily
Finding workers and labourers for short-term jobs is simple, safe and secure with Grafter. Grafter takes the hassle and cost out of hiring, taking care of the 'paperwork', leaving you to focus on more important matters.
Grafter has a network of available workers across the UK, ready to start on your job. We have already helped with over 15,000 short-term jobs. Simply complete a short form to set-up a job and you will get a list of available people almost immediately. Each 'Grafter' has a profile and reviews, and you can use our online 'chat', to pick the best person for your job.
Hire with a click of a button to complete an online contract. All job details documented and agreed up-front. You only pay for the actual work completed by submitting the time at the end of the week or end of the job.
post a job to see who's available
review profiles and pick the best
set-up online agreement
get the job done and pay easily online
Check availability
To see how many grafters are registered in your area, select a 'Type of Work' and enter a Postcode.
Then to view profiles, click 'Continue' to set-up a job. You can view the details of grafters who are available and happy to do the job.
Benefits of using Grafter
Find temporary workers quickly & easily
Agree work and fee with a simple online contract
Only pay for work after job is complete
No hidden mark-up, transparent low fees – only 10%
Manage projects easily in your dashboard
Hire multiple people for a job easily
Grafter's ID fully verified with bank details
Immediate, secure cashless payments
Submit a Review to keep workers keen
Our support team on-hand to help
Example industries
Our temp workers are prepared to turn their hand to all sorts of jobs. We have helped small business fill all kind of temp worker and short-term staff positions. From florists and crepe chefs to yard hand and building labourers. Here are some of categories grafters can help with. Click the images to find out more.
FAQs
How do I find workers with Grafter?
Once you have registered as a client, enter a postcode and you can browse grafters in your area. Or set-up a job, with a few basic details, and only those available and interested will appear in your dashboard. You can chat to them securely online (without having to give out your contact details) to check they are right for the job. Then use grafter to set-up an agreement manage and pay for the work.
What does it cost to hire with Grafter?
Grafter is completely free for workers. We only charges 10% (plus VAT) of the grafter fee to the clients. This fee includes use of the platform to help manage the job, all transaction & payment fees and having our team on hand to help.
Our fees are completely transparent, so you know exactly what the worker get's paid and how much we charge. Unlike agencies who hide their fees in an overall higher day rate, and sometimes get away with as much as double in the hidden mark-up!
Why is it best to use Grafter to manage the workers?
Grafter is the most secure way to find and hire temp workers online. All conversations are secure and recorded, without having to give-out your contact details. You get a work agreement with details agreed and document up-front, to help avoid any disagreement later. Worker ID is verified so they are traceable through their bank details. Payment is cashless and secure.  You also get to review workers to keep them keen, or to post an honest review if they don't do a good job. Finally our team is on hand to help with any issues.
Who is responsible for PAYE / Income Tax?
By joining the service all grafters self-certify as self-employed. This means the grafters are responsible for their own tax reporting and payments.
The exception is if you are a 'Construction Industry Scheme' (CIS) registered employer, then you will have to set the rate for the job and pay the grafter the Net amount. Then complete your CIS return and pay the tax as normal.
Helpful articles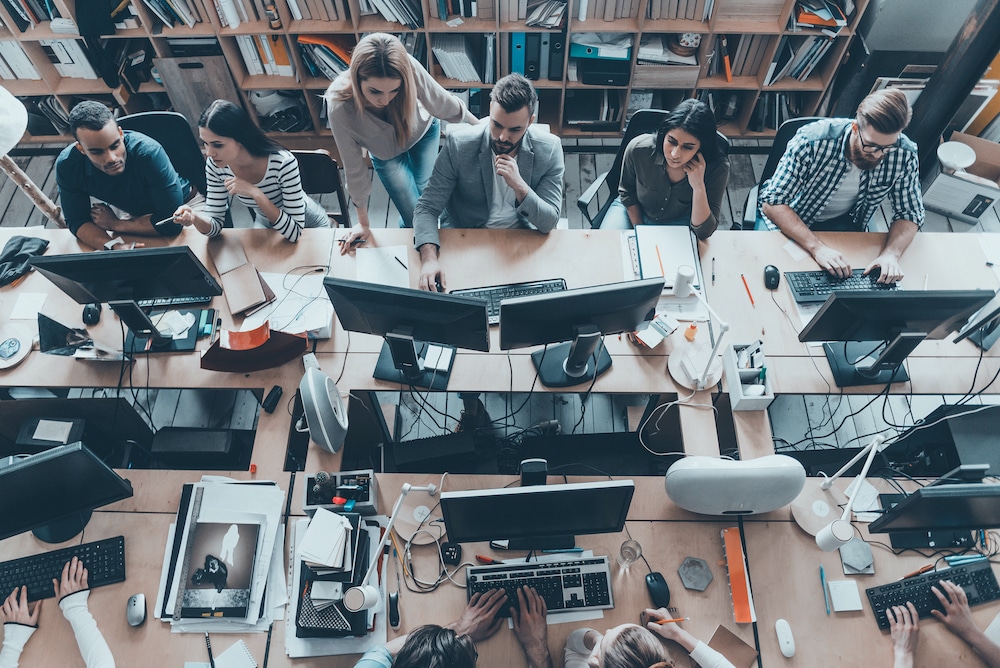 Avoid High Temp Agency Fees
Avoid Expensive Agencies with Hidden Mark-up! The problem with a traditional temp agency is that there is a very high overhead in managing the jobs. Especially relatively to the value of short-term work. A temp agency has to employ lots of people to call around to find and organise the worker. The staff have to […]
Read more
Job Options for Seniors
Job Options for Seniors Who Still Want to Enjoy Retirement Not every senior enjoys having unlimited free time when entering into retirement age. In fact, nearly 20 percent of those 65 and older were participating in the workforce during the second quarter of 2017. The stereotype that all older individuals revel in retirement isn't something […]
Read more